Getting into reading and collecting comics can seem difficult to the newcomer, especially terms, codes and jargon that new readers may need to know...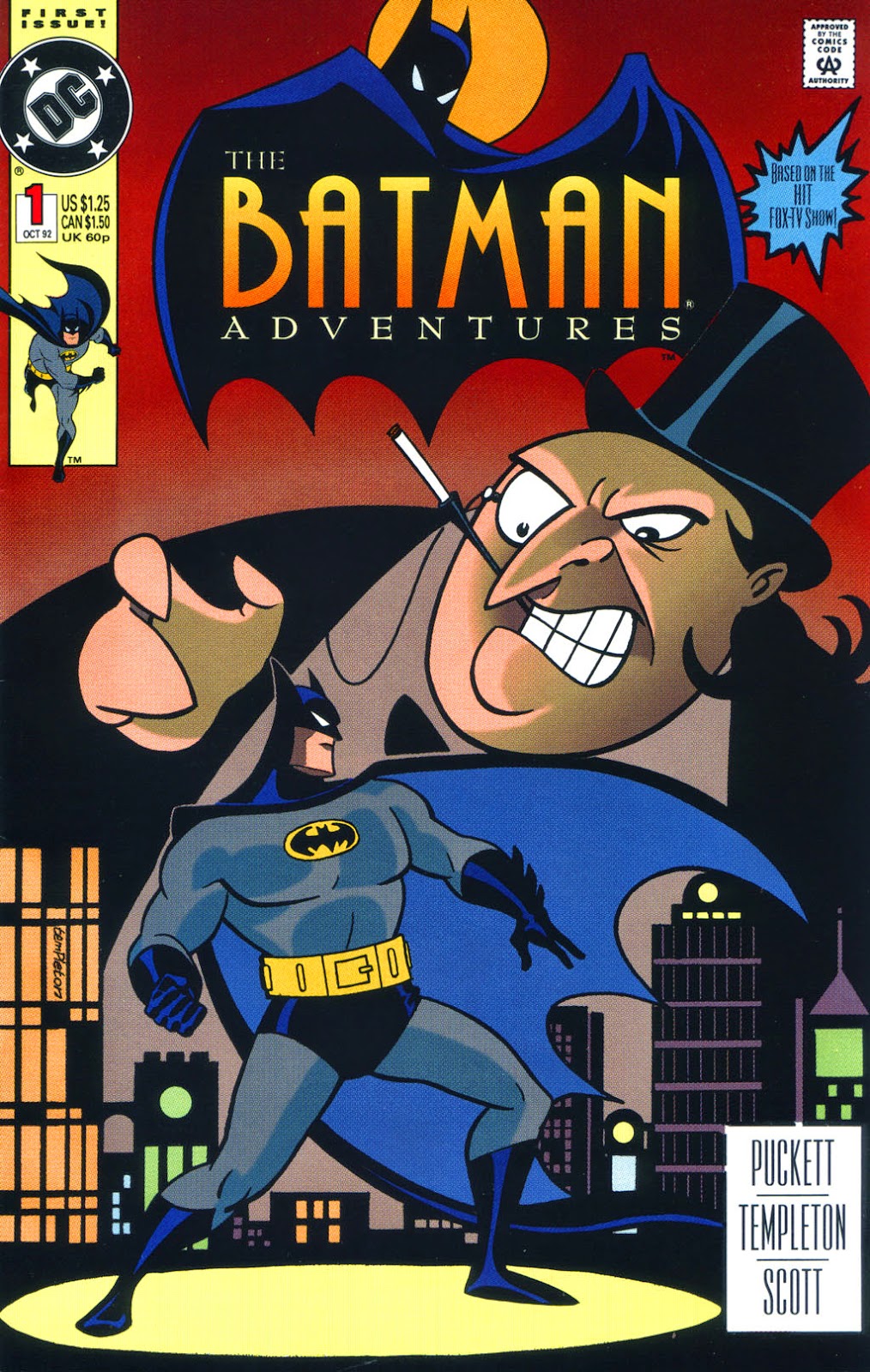 Comic book companies use words with specific meanings that only regular readers understand which can confuse or scare-off new readers, when sometimes these words should be helping them. Even the addition of the word
Adventures
to the end of a comic book title can be code...
General
Originally, and infrequently today, ending a comic book title "Adventures" was a meaningless addition to a comic book title to make is sound more exciting, like other words such as "Comic", "Tales", "Legends".


Strange Adventures (DC Comics 1950 - 1975, 1999 - 2000, 2004 - 20005, 2009, 2011)


Rocketeer Adventures.
Comics based on animated series.
Mostly at DC Comics, and especially since at DC since
The Batman Adventures
. Obviously, most are family friendly and have one-off stories. Not all comics based on cartoons have "Adventures" added, mainly the ones that already have an existing comic with that title.


Teenage Mutant Ninja Turtle Adventures (Archie Comics 1988 - 1995) based on the animated series Teenage Mutant Ninja Turtles (1987 - 1996)


Muppet Babies Adventures (Harvey 1992) based on animated series Muppet Babies (1984 - 1991)


The Batman Adventures (DC Comics 1992 - 1995) based on Batman: The Animated Series.


The Batman & Robin Adventures (DC Comics 1995 - 1997) to mimic the rebranding of Batman: The Animated Series as The Adventures of Batman & Robin (DC Comics 1994 - 1995)


Batman: Gotham Adventures (DC Comics 1998 - 2003) when the series title changed to The New Batman Adventures (1997 - 1998) (The original plan was for the name of the series to be changed to Batman: Gotham Knights)


Batman Adventures (DC Comics 2003 - 2004)


Superman Adventures (DC Comics 1996 - 2002) based on the animated series Superman (2001 - 2002).


Justice League Adventures (DC Comics 2002 - 2004) based on the first season (2001 - 2002) of Justice League animated series. Later seasons were called Justice League Unlimited and the comic shared that name.


Pokemon Adventures (Viz 1999 - 2000)


Star Wars: Clone Wars Adventures (Dark Horse 2004 - 2007) based on Star Wars: Clone Wars (2003 - 2005).


Marvel Universe: Ultimate Spider-Man Adventures (Marvel) based on the Ultimate Spider-Man animated series.
All-Ages based comics.
The connection to animation and the hokeyness of the word has lead to the use in family friendly titles (usually stand alone stories).


Dark Claw Adventures (DC/Marvel 1997) a The Batman: The Animated Series-style comic about an amalgam of Batman & Wolverine.


Marvel Adventures, a family friendly Marvel Imprint (although the comics are named in the style of Marvel Adventures: Fantastic Four.)


DC Presents: Wonder Woman Adventures (DC Comics 2012) a collection of Adventures in the DC Universe (Batman: The Animated Series-style comics)